"This man is a superstar"
- Howard Stern, America's Got Talent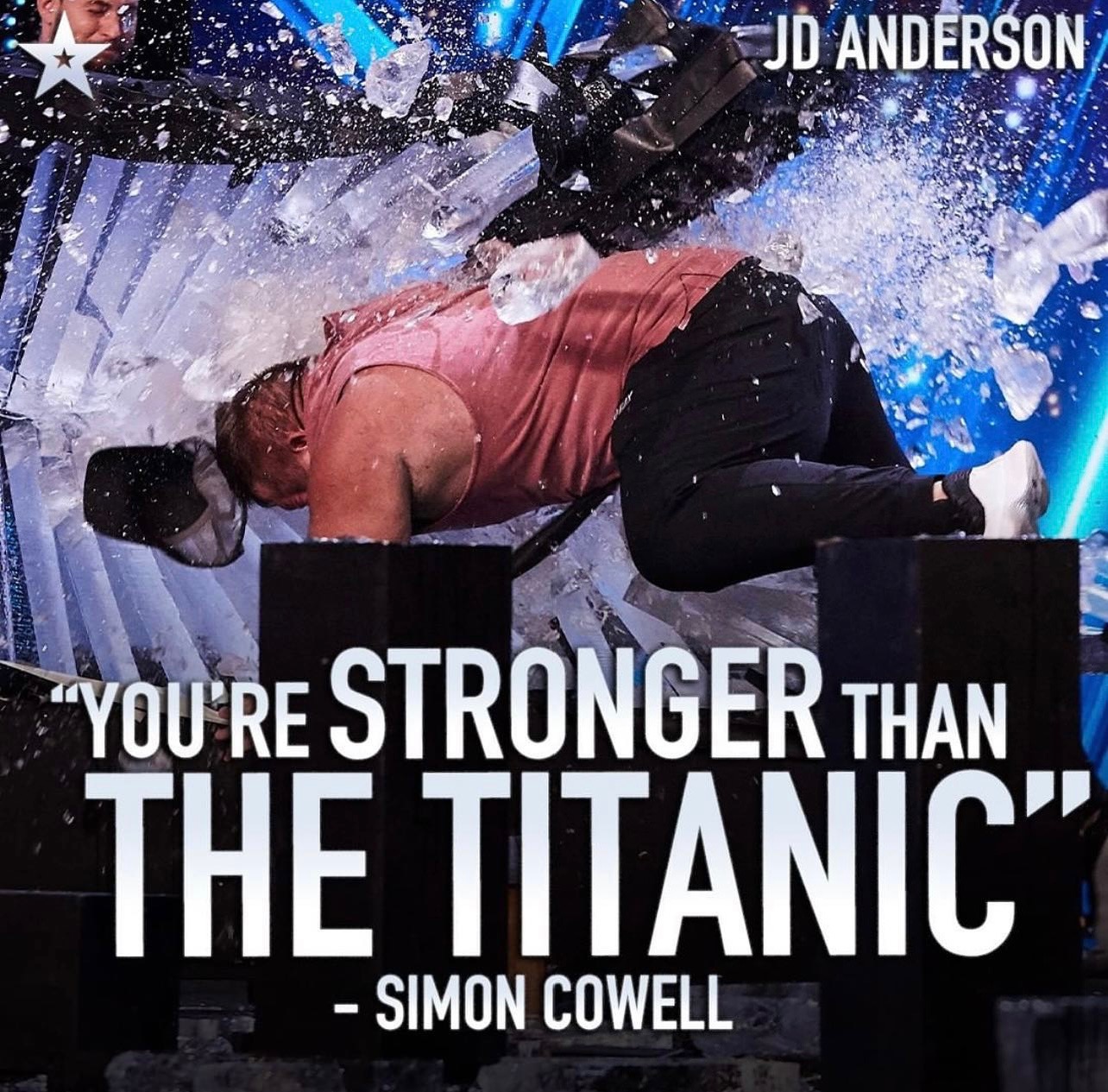 JD Anderson has made appearances on Americas Got Talent, Jay Leno, Guinness World Records as well and many other TV shows around the world. In the last year alone, JD has been a featured performer seen on ESPN, Ellen and The Tonight Show with Jimmy Fallon! He has performed for American Greetings, the Cleveland Indians and legendary venues such as The House of Blues!
Guinness World Record Strongman
- Simon Cowell, Britain's Got Talent
He is one of the countries most in demand motivational speakers and strongman acts! JD gained worldwide popularity after breaking the Guinness World – Record for breaking through 13 blocks of ice with nothing but his body! Now, he can be seen across the country at events for schools, churches, festivals and more. Interested in bringing JD to your next function for an unbelievable strongman show?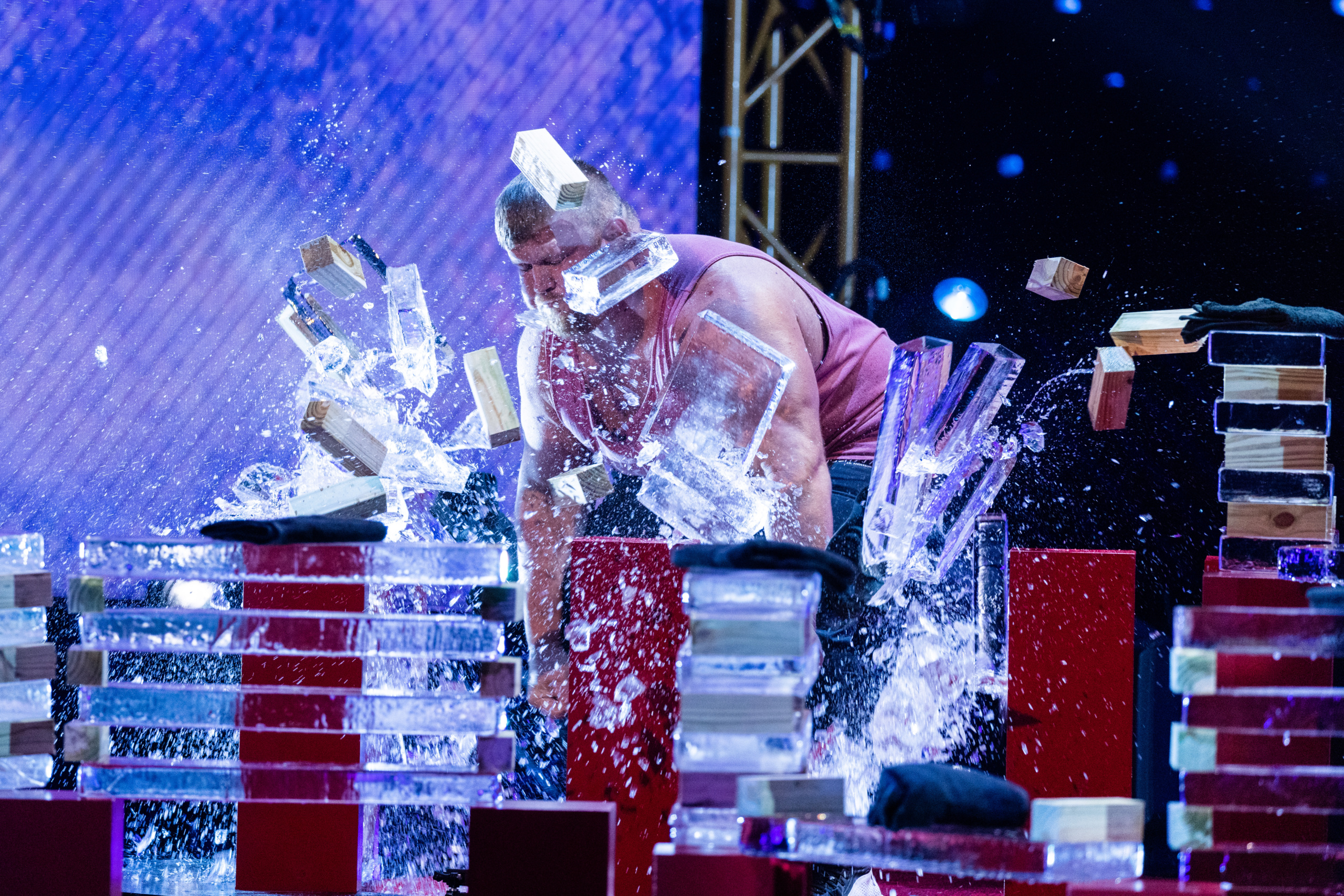 NATIONAL AND INTERNATIONAL TV PERFORMANCES